Design Thinking Phase Two: Define
After you have observed and engaged with the users of your application in the Empathize Phase, you'll pull all of the data together to define the problem. The end result of the Define Phase of Design Thinking should be a creative brief that allows the creative and development teams to ideate a solution.
Creating a problem statement that defines the problem without solving it as well is often a challenge for many teams. The problem statement will create barriers for the creative and development team to work freely, but with direction. A statement that is too broad may keep them spinning to find the right solution. Yet, a statement that is too narrow can often limit the creative and technical tools the team may employ, and also not find the right solution.
Traits of a Great Problem Statement
It's a User-Centered Problem
Taking what you learned in the Empathize Phase, you'll want to keep the problem focused on that user. This will truly show your empathy for the user and the problem. If the user is having a problem, the problem statement should be centered around their issue - not the business'.
Balance in Direction of the Ideation Team
A problem statement that is too wide will often create stress for the ideation team. If they don't have enough direction in the statement and creative brief, they'll be forced to either review observations themself (going back to Phase One) or make assumptions that can lead to disaster.
Most of the time, however, problem statements are written too narrow, boxing the ideation team into solutions that have already been spelled out for them (or an order, instead of a question). This can often lead to team burnout and a decrease in morale. This can often lead to a problem not getting solved properly, and users continuing to feel unheard.
Be Active, not Passive
Give the ideation team direction by using strong, active verbs to show them what direction you'd like them to go. If you use the verb "Create" for instance, you'd be giving them a clue that they can start with fresh thinking - a new concept. Whereas the word "Adapt" or "Update" will give them the direction to stay within the confines of the existing experience, but innovate. Without these strong verbs, the team may go either way and the business and user may be totally thrown off.
Examples of Good Problem Statements
Create a community where new moms can connect to find support from long-time mothers who can give them guidance and support.
Expand the product information available to customers on mobile devices so that they have a similar experience to the desktop user.
Examples of Bad Problem Statements
New moms who purchase our product are lonely and struggling to find support systems.
Online sales have decreased by 10% from last year after the introduction of the mobile site design.
YOU MAY ALSO LIKE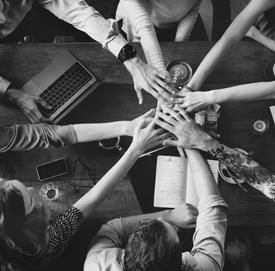 June 01, 2022 - Jon A.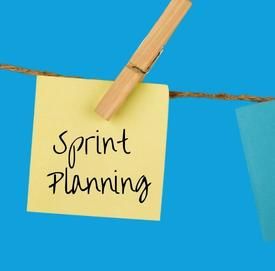 June 05, 2022 - Jon A.