Mid-Year Product Check: Is Your Mobile App Still Competitive?
Did your company recently launch a new mobile application? Now that your mobile app is available in app stores and is downloaded and used by several users and you are receiving positive user feedback, the work doesn't end here.
In this fast-paced and competitive world of digitalization, developing a mobile app isn't enough. You need to provide regular maintenance (fix bugs, improve user experiences, and release regular updates) to ensure that the app stands its ground against your competitors. How do you know your app is competitive? Let us give you some guidelines.
How Often Should a Mobile App Be Updated?
Mobile applications are more valued by customers and app stores when they are frequently updated by developers. However, when mobile apps are updated excessively it can result in user fatigue. Even though users like seeing notifications of regular updates, too many notifications can get tiring, ending up with users wanting to uninstall the app. No developer wants that, right?
The frequency of mobile app maintenance depends upon two factors; app performance statistics and user feedback. Typically, to ensure that your mobile application remains competitive, it is recommended to launch one or two minor improvements every month. This includes user interface refinements, minor operating system and app performance updates, and new features. However, the frequency of regular maintenance required by an app can differ depending upon the app's functionality and your long-term goals.
When planning a new release, note that the process of launching mobile application updates can take weeks as it must be submitted and approved by the app stores before users are notified.
Best Practices for Mobile App Maintenance
As the online market expands exponentially and the offline footprint decreases, the need of the hour is to have a flawless user experience for the business to grow. Such that it has been reported that more than 76% of the users uninstall the app within the first three months, while only 4% remain by the end of the month. Here are three types of mobile app maintenance strategies to help you plan your app maintenance schedule:
Out of Necessity: New feature release and fix bugs. Regular Updates: Periodic sequence of new releases, pre-planned. At-Will: You update your mobile application whenever you want, without any sequence.
By following the below-mentioned mobile app maintenance best practices, you can ensure that your users have an excellent and seamless app experience.
Monitoring App Functioning
Checking your app's performance every now and then is important to ensure its efficient operability. While doing so, analyze the loading time, responsiveness issues, lag effectiveness of apps updated features, conversion rates, and user engagement and usage patterns. Moreover, adding minor updates or launching new features every once in a while reduces the overall cost to maintain an app in the long run.
Adding New Feature Updates
Keeping track of how the users are interacting with the app gives you significant insight into the features that they use the most and the ones that they find unnecessary. This also gives you an idea of the features you should add based on the customer experiences and demands.
Fix Bugs as They Happen
It is vital to keep a regular check on your app and fix bugs as they appear. If you don't do this, the minor issues can cause a mobile application to crash, resulting in you driving users away. Therefore, always keep track of the user feedback and fix the technical issues and bugs accordingly.
Scheduling System Maintenance
Auditing your mobile app at consistent, scheduled times during the year can help stay ahead of bugs and errors. If you find the issues before users, you're most likely going to have fewer unhappy users. Thus keeping the app updated while improving its efficiency.
Keeping the User Interface Streamlined
Keeping the user interface (UI) of your app updated in light of the changing trends, styles, and user preferences is vital if you want to ensure the long-term success of your mobile application. While some users may expect a more trendy app UI design, it's important to know what your audience prefers.
Building and launching a mobile application doesn't mean that your work is over. Regular mobile app maintenance is essential to ensure its long-term success. So, whether you intend to schedule updates or make ad-hoc changes, it is vital to have a strategic plan to keep your app fresh and safe as you continue to make improvements. However, considering the nature of the ever-evolving market, the best regular maintenance hack is to stay agile, making assessments and updates based on client-based intelligence that can also lead to meeting your business goals.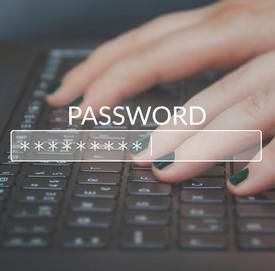 June 29, 2022 - Robert C.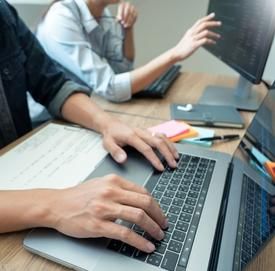 July 11, 2022 - Robert C.