Utilizing Custom Software During COVID-19
SARS-CoV-2, the novel Coronavirus, has shaken just about every business on planet Earth. Now that we're all distancing, companies which previously used digital assets to supplement or enhance their operations are having to depend on those assets more than ever. Companies that hadn't invested in digital infrastructure are having to do so now, in a big way, often without much success.
Everything's gone digital, and businesses are succeeding or failing according to their ability to utilize modern software. Teams are now moving all communications to Slack, Trello, and other project management solutions. In the education sector, Zoom conferencing has taken over for traditional classrooms. It's more crucial now than ever before in history that business owners make full use of the digital tools at their disposal.
In fact, this can even be a time not just for adaptation, but also positive, effective growth. Innovators are beginning to look at the problems posed by COVID-19 in a different light--as obstacles, yes but also as creative restraints.
Recently, a construction company approached Entrision with a problem. Their business--construction in general--is all about hands-on work. It's all about handling tools, managing the earth and protecting your body.
Even during a pandemic, the work of construction involves being on-site. You simply can't build anything over Zoom video conferencing. In that sense, this company's work was unchanged by COVID-19. What had changed, rather, was their ability to interact with customers. Normally, customers are very much present during the sales process--when the experts visit the site, determine estimates and, ultimately, make the sale. Under social distancing guidelines, this company was now having to sell to people whom they couldn't interact with in-person.
What this company needed, then, was to reevaluate priorities. The single most crucial component to their continued business had nothing to do with the actual work of construction. They needed to solve a communication problem--how to effectively reach their customers, and maintain open dialogue through the sales process, even without being able to physically meet.
The solution wasn't obvious, so they tried custom software. They worked with Entrision to design a platform that could take advantage of what they still were capable of doing during social distancing, while substituting for what they weren't. The result was a digital platform for managing estimates. Just as before, company personnel visit the physical site of any new jobs. Now, however, they write up their estimates on iPads, using their custom software solution. Once the estimates are ready they're sent to customers online, instantly.
What's important is that this construction company was able to use custom software to adapt to the Coronavirus economy. But what's better is that by focusing on innovation, the company was able to not just adapt but improve. Their custom software solution is superior to how they were handling estimates before COVID-19. Previously, estimates were written out on paper and hand-delivered to the customer. It worked well enough, but it was slow. A customer on-site could see and discuss the numbers right then and there, but what about their partners? The numbers would have to be dictated over the phone, or the sheet of paper copied or faxed to remote locations. With the digital solution, everybody who needs to see the numbers can see them in an instant.
The lesson here is that you can be a victim of circumstance, or take it as an opportunity to reevaluate the way you work. Sure, this epidemic isn't what you planned. None of us did. Even the smartest among us couldn't see it coming. But, as Albert Einstein said, "the measure of intelligence is the ability to change." Right now we all have a choice: to wallow in our misfortune, or capitalize on it.
You've got some hardships to overcome in the coming months, there's no getting around that. But if you take the time now to look inward, reevaluate your business posture, and come up with creative ways to use software to your advantage, your business will be better off after this epidemic than it was before it.
YOU MAY ALSO LIKE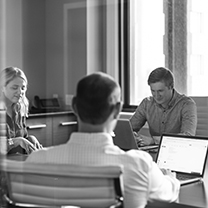 Aug 22nd, 2019 - By Derek H.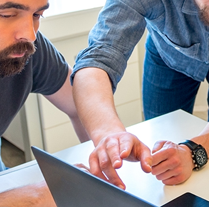 Mar 6th, 2020 - By Jon A.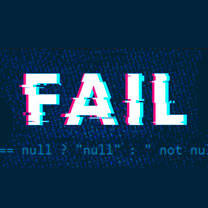 Apr 3rd, 2020 - By Derek H.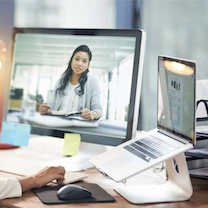 April 24th, 2020 - By Jon A.

May 22, 2020 - By Brian T.