Design Thinking Phase Three: Ideation
Ok, so you have a problem and it needs to be solved. But how? We recently opened up about how beneficial the process of design thinking is for finding the right solutions. The third phase of design thinking is ideation: where no idea is bad and all ideas are considered. How can you ensure your ideation phase moves you successfully to the prototype stage? We've got these tips for you.
4 Tips to a Successful Ideation Phase
Get into a collaborative environment
Your team and those involved in the ideation stage must feel that the space is open and collaborative. Most importantly, they must feel comfortable speaking and giving ideas together. You can do these several ways, but our favorite is creating a space where every person in the room must contribute.
During the beginning of the ideation process, no idea should be cast aside. Every person involved with this phase should come to the table with ideas, even if they get set aside in the next round. They may not be great for this project, but they may spark someone's thought process or they may be used for future projects.
Establish brainstorming rules
While no idea should be cast out, you'll want to keep the ideation team focused on the goals at hand. Start the brainstorming - no matter the exercise type - with a reminder of the goal and any guardrails that may be needed to keep the team focused. We've found that a visualization (like a snapshot of the current experience, for instance) is extremely helpful to keeping the team thinking about the goal.
Also, remind your team about being respectful of all ideas. While it may seem like we are all adults and don't need that reminder, we all also know how tricky work communication can be. Sometimes, emotions can flair with many personalities coming together, (yes, even in a low-key brainstorming session). So keep your team invested in the project by designating times for ideas and time for discussions. Also, timeboxing the discussions can be beneficial to staying on task.
Try various brainstorming strategies as you move through the phase
As you get closer and closer to an idea or ideas that you'll form into prototypes, you'll want to adjust how you're brainstorming. This allows you to think of the idea from various angles, possibly finding flaws or concerns that may trip up other areas of the project. It also helps to keep the team engaged, especially if this phase stretches over several hours or meetings. Here's a few strategies we like to use to get the ball rolling:
Mind-Mapping - Flowing through an idea by writing down the central theme, then breaking down each part of that idea to be smaller and smaller.
Rapid Ideation - Put a short time limit on your team and ask them to write down every idea they have during that time. Then come together to brainstorm around those ideas.
Round-Robin - Leaving no one out, have every person in the room give at least one idea before starting the narrowing down phase.
Leave with action items
This is a great rule of thumb for any meeting you have, but especially when you come out of brainstorming meetings. We've seen time and time again excellent ideas left behind because nothing comes of it and the team is still floundering and a deadline is looming. Leave the meeting with action items. We promise it will make a difference.
Don't just have actions, assign team members to complete them. Do tickets need to be created? Does a strategy document need to be written for business approvals? Assign owners and assign deadlines. This keeps the team organized and moves the project along.
YOU MAY ALSO LIKE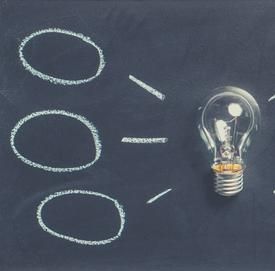 Feb 17th, 2022 - Erhan B.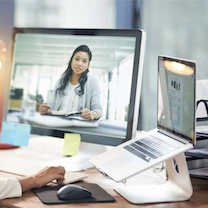 Apr 24th, 2020 - By Jon A.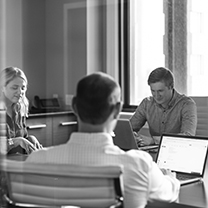 Aug 22nd, 2019 - By Derek H.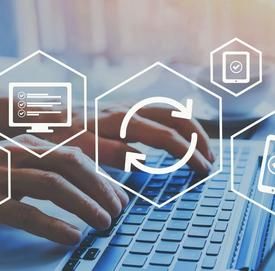 March 24th, 2022 - By Derek H.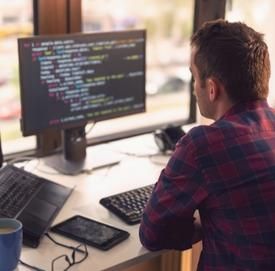 April 6th, 2022 - By Robert C.