Entrision Employee Spotlight: Jon Armour
Jon Armour joined the Entrision team in January 2020 as a Client Delivery Manager. Jon is responsible for keeping our clients happy by managing team allocations and ensuring projects run efficiently. His role doubles as a Scrum Master for our agile development process, making sure that the team has all the necessary details to move tasks forward. Basically, Jon makes sure our clients get their applications on time and on budget. That's a crazy important job! Let's get to know him:
What makes you the most excited about working for Entrision?
I enjoy being able to help clients realize their visions. Taking a simple thought and iterating it into a functioning app that improves the marketplace is very fulfilling.
What did you do before working with us?
I have been working in SaaS and mobile application startups for 10 years. Generally have been working in operations/project management in development adjacent roles.
What project have you been most excited to be involved with?
Each project has its nuances that make them enjoyable for me. I'm not sure I can say I have a favorite, but I greatly enjoy working with clients who are fully invested in building applications that are thoughtful and innovative.
What trends in the software/project management industry are you most excited about?
I am most excited and invested in continuing to improve our agile processes. This involves staying up to date on all the layest and greatest scrum practices and finding engaging ways to disseminate them to the team.
What part of Wisconsin are you from and what should everyone experience when they go there?
I'm from Kenosha, Wisconsin, just south of Milwaukee. One Kenosha staple that is a must is Franks Diner. Situated in an old rail car, Franks is famous for its phenomenal "garbage plate". A must-go for anyone that enjoys a great breakfast.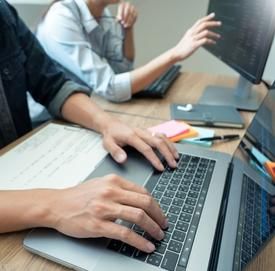 July 11, 2022 - Robert C.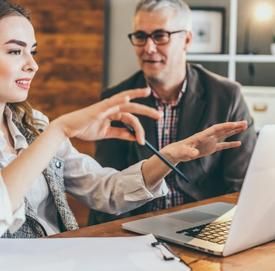 July 20, 2022 - Derek H.