Mentoring a New Software Developer Can Benefit Your Career Too
The complexity of the software development industry can be daunting. Despite the awareness of technology and accessibility of unlimited information and online learning tools, many software engineering companies are still investing in internal mentoring programs to help both junior and senior developers grow and learn professionally. They believe that mentoring new software developers help them develop new skills, deliver high-quality products, and retain their best talents. When junior developers step into the tech industry, learning a new tool requires constant skill development, leaving little time for them to polish themselves professionally. This is precisely why professional mentoring programs for software developers should be an essential part of the work culture. Having a coach or mentor helps junior software engineers navigate their way through various career steps, ensuring long-term success for both themselves and their companies. If you're looking to implement a similar program in your company, it's first important to understand the significance of mentoring new software developers.
Why Do Companies Develop Formal Mentoring Programs?
Having a mentor program benefits both the mentor and mentee extensively, especially when it comes to providing extra layers of counsel and boosting team spirit. The right senior developer will help junior team members find the most efficient solution to the problem, while teaching them how to communicate wins and challenges and grow in a professional team environment. Here are the top three reasons why formal mentoring programs are a win-win for tech companies and junior software developers:
Employee Career Development
Having a mentoring program is one of the most effective ways to retain good software engineers. Developers who have a good mentoring relationship help them in aligning their goals with the company. Such programs give developers a chance to take on more responsibility, which gives them a chance to learn and grow while creating a happy and more productive work environment for all team members.
Building Team Spirit
New software engineers sometimes face difficulty in adjusting to the workflow and getting to know their colleagues. A good mentor here works as an ice-breaker as they will address the issue by acting as a link between the junior developer and the rest of the team members. This creates a comfortable and flexible work environment, resulting in a strong, dedicated, and unified team.
Creation of an Inclusive Work Environment
Mentoring new software developers helps to create an inclusive workspace that motivates them to develop ground-breaking ideas and step outside their comfort zone to break new grounds. Bringing a group of software developers from diverse backgrounds under one roof, a mentoring relationship motivates junior developers, contributing to a company's success in the long run.
How Do Coaching and Mentoring Programs Contribute to Leadership Development?
Instead of spending time and money on outside hiring extremely experienced developers, mentoring programs provide excellent opportunities for in-house promotions. Investing in your junior team has a long-term ROI that can shape a loyal, excited development team.
Increased Confidence
Taking out the time to mentor and coach employees prepares senior developers for their future leadership roads. Though similar to learning a new skill, being the perfect mentor requires commitment, time, and experience. Mentoring relationships create a feedback loop that allows software engineers to know where they excel and which areas to improve. Moreover, teaching junior developers boosts self-esteem and confidence when handling challenges.
Better Management Skills
The primary job of a leader is to manage a team. However, unlike most jobs, leadership cannot be taught but comes with experience. Mentoring new software developers play a vital role in teaching mentors the essential skills to become good leaders; improved communication skills, better risk handling, stronger relationship with the team, and higher work performance.
Improved Productivity
Mentoring programs teach new managers how to balance their own work while being available to the team members. Without knowing how to manage their time properly, in the future senior engineers will not only struggle to be productive but can end up with a team that's mismanaged and feels like their needs aren't fulfilled. Therefore, mentoring new software developers prepares them for the future that's yet to come; prioritizing their responsibilities through better time management skills.
How Do Mentors Provide Professional Development Opportunities?
There are several ways in which mentoring programs provide professional growth opportunities to junior developers.
Teach the Best Coding Practices
A good mentor is someone who knows how to pass their skills and knowledge to lesser experienced developers. Even though fresh graduates already have basic coding knowledge, there is always room for growth. While conducting code reviews during a mentoring program, a coach will help newcomers in learning how to adapt their coding skills to fit the unique needs of the task and the team.
They Help Boost Personal Growth
The relationship of a mentor-mentee doesn't only have an effect on your professional growth but impacts your personal growth as well. It helps you in shaping your goals while learning the best practices; soft skills and teamwork.
Provide the Right Resources
One thing that mentors have that junior developers don't is their extensive years of experience. Mentors have been where you are; they have struggled with the same problems and have figured out smart strategies to overcome them. Whether you want to hone a skill or learn something new, a good mentor will help you find the right resources, programs, tools, boot camps and even online classes. Software engineering is an ever-evolving field. A good mentor can help you navigate these changes in the most efficient way, helping both you and the company to grow faster. It takes time to find potential mentors and ask them to step into a leading role. At the end of the day, the aforementioned benefits make it worth your while. So, what are you waiting for? Lead your company towards success by organizing mentoring programs.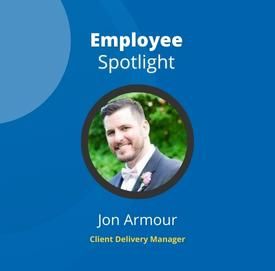 July 20, 2022 - Derek H.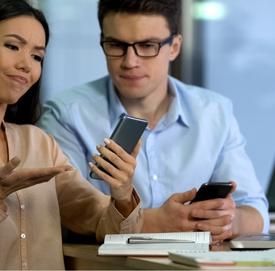 July 28, 2022 - Erhan B