Trends in Healthcare Technology
With every technological advancement, American's expect technology in healthcare to stay on pace. In some ways, the medical field is in lockstep with general digital trends across mobile apps in hospital settings, access to healthcare, and personal health initiatives. Yet, the healthcare industry is not showing any signs of slowing down when it comes to its digital transformation.
Why do we need technology in healthcare?
Without digital innovation in the healthcare industry, professionals would still be housing medical paperwork in the stacks of paper files in their back office. Your primary care physician wouldn't know what your specialist recorded in your file for days, if not weeks. Today, in response to the 2009 Health Information Technology for Economic and Clinical Health Act, over 98% of medical records have been digitized, giving access to better healthcare with real-time, secure updates on a patient's medical status. Tech advancements have brought AIDS treatments, data sharing between providers, easier access to healthcare, and, most recently, the COVID vaccine and treatments.
What are the latest healthcare technology trends?
Emerging healthcare technology trends come from every corner of healthcare - crossing the public and private sectors. We could go on and on for days about how healthcare technology is changing due to COVID-19, whether in a hospital setting, telemedicine, mobile apps, or personal health trackers. We've pulled out several that, as software developers, we are keeping a close eye on:
In-Hospital Care
From the time a patient walks in the door, digital advancements make the hospital setting safer and more efficient for healthcare professionals - and patients. For instance, some hospitals have started using kiosks with chatbots for check-in to the facility. This allows the facility to evaluate a patient upon arrival, quickly moving them to a designated area if infectious; it also allows the facility to cope with smaller numbers of available staff.
Hospitals are also getting more innovative when it comes to requesting feedback from patients and their families. Entrision worked closely with a healthcare consulting company, who implemented feedback stations in various areas of the hospital, soliciting feedback and increasing engagement with their surveys by 12%.
You can see new technologies everywhere you look in a hospital, but you may not know that some are actually in the pockets of your physicians. For instance, PediSTAT worked with Entrision to innovate an app for pediatric physicians that calculates the dosage for children in a matter of seconds. This allows the physicians to precisely determine the safe amount of medication for a child in emergencies where seconds are crucial.
Response to the Pandemic
The sudden and unrelenting medical demands of the pandemic caused by COVID-19 forced medical advancements across the industry. Several hospitals across the United States, for example, have installed thermal cameras in the entryways of the emergency rooms that can detect if a patient entering the hospital has a fever. This allows the hospital workers to take the necessary precautions immediately, not after initial intake.
Similarly, the rise in telehealth programs was exponential across the country. Telemedicine appointments allowed healthcare professionals to treat patients for non-COVID-19 related illnesses, limiting the exposure of those patients to the virus. It also allowed patients with less severe infections of COVID-19 to be treated at home without exposing others.
Data Analytics
If the pandemic had moved forward any technology, it was data processing and analytics. The healthcare industry was forced to compute national healthcare records like never before - keeping track of infection rates and, most recently, inoculation rates. This data is being shared across states and with the federal government in real-time and securely.
From a software development perspective, it's nearly miraculous to pull data points from 50 states working within 50 different user interfaces (most likely) that transmit the data into one central location. Let's not forget the hundreds of thousands of healthcare facilities sending their data to their state authorities before it can go to the federal system of record.
More Americans every year access their medical records digitally, from blood test results to prescription details. Several states are linking digital vaccination cards to virtual medical charts so that all healthcare professionals are aware of a patient's vaccination status.
Outside of the public sector, there is a boom of medical data in the private sector, particularly around DNA testing. These companies use saliva or blood tests to investigate the consumer's DNA for various reasons, such as discovering lineage, food sensitivities, or even personalized diets for weight loss.
Activity Trackers and Wearables
For years more and more activity trackers and wearables have been available on the market. With each device innovation, the private health industry takes a step closer to the healthcare industry. For instance, the latest Apple Watch Series 4 was released with an exclusive ECG app that can help detect AFib, the most common type of irregular heartbeat and one of the risk factors for a stroke. This app will send a notification to your iOS phone and watch if it detects an irregular heart rhythm that may suggest AFib.
To help fight obesity in the nation without over emphasizing the number on the scale, Amazon's first activity wearable, Halo, includes a mobile app that would take pictures of the consumer's body to calculate the body fat percentage. Consumers could review their visual scans and track their progress through data points stored in the app over time. The Halo also works to keep you positive, tracking the tone and inflection of your voice to advise you on your perceived attitude and stress levels.
What is the future of technology in healthcare?
Like we said above, the healthcare industry shows no signs of slowing down when it comes to its technological advancements. There are signs of some innovative healthcare technology coming to the industry. For instance, a cleaning robot that disinfects hospital rooms between infectious patients, limiting exposure to healthcare professionals, administrative workers, and future patients.
We'll see virtual reality and augmented reality become more mainstream in patient care and senior care facilities. Some surgical and nursing education programs and continuing education programs are already working with VR to allow medical professionals to train in "real" situations without endangering patients or themselves. Also, senior care settings are using VR and AR to give the residents some fun without the risk of injuring themselves. Medical professionals are also finding that the technology is memory triggering and therapeutic.
Bottom line: Consumers want more technology in healthcare,and their needs are getting more and more complex. Technology advancements are the only option across healthcare niches and departments.
YOU MAY ALSO LIKE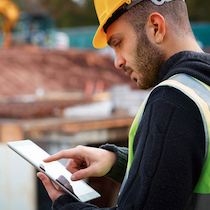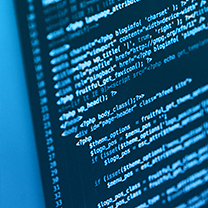 Dec 23rd, 2019 - By Derek H.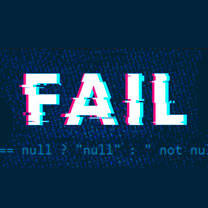 Apr 3rd, 2020 - By Derek H.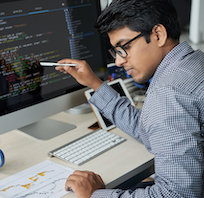 Apr 2, 2021 - By Jon A.

June 1st, 2021 - By Jon A.