Why a User Journey Map Is Important for Application Development
Even though the software user journey map may seem simple on the surface, when you look closer, you will see that the user journey is becoming increasingly complex with each passing day. Consumers use emails, websites, phone calls, messaging apps, and other channels to communicate with businesses. These customer touchpoints create a complex user journey map, making it difficult for developers to ensure a smooth user experience.
According to a report by Salesforce, 91% of consumers said that a good customer experience makes them more likely to purchase again. Simply put, customer journey mapping tools help you gain insight into the customer's experience and preferences, motivations for interacting with your brand, and highlighting any areas for improvement, resulting in increased conversion rates. Here is everything you need to know about the software user journey map.
What Is a User Journey Map?
A software user journey map is a tool for visualizing the experience of interacting with a brand, product, or service from the consumer's perspective. When you create a customer journey map, the goal is to remove any pain points (obstacles) and make the process more intuitive and efficient. In other words, a user journey map basically puts you in the mind of the consumers, making it possible for you to understand and see the customer behavior, perceptions, needs, and processes.
From how the customer got to know about your brand to direct interactions with the website, product or service, and the support team, the software user journey map lays out all customer touchpoints, giving you a graphic representation of what the customer goes through to reach their goal.
How Can a Customer Journey Map Help You Improve the User Experience?
Outlining the software user journey map doesn't only help you in understanding the customer needs and wants and incorporate the customer feedback to develop a better product. Here are five ways in which a software user journey map can help you develop an informed development strategy:
Identify the Customer Behavior
A software user journey map helps you identify customer behaviors, ensuring a seamless user experience. The data collected from the user feedback will be the basis for improving your consumer's journey.
Identify Customer Touchpoints
Whether directly or indirectly, touchpoints in an application are where you interact and engage with your customers. Regardless of what customer journey maps templates you opt for, in order to ensure the success of your app, work with your team to put together a list of all the sales and marketing activities and the required changes to make the user experience flawless. Now assign every activity to the customer behavior and think of ways in which you can make it easier to attain the ultimate outcome. To do this in a more organized way, you can also use online collaboration tools such as a digital whiteboard and sticky notes.
Understand Customer Goals
User behaviors in the mobile consumer journey are typically driven by a common goal. The software user journey map helps you understand this goal and the real intentions behind every consumer action. When creating a customer journey template, remember that the goals at the beginning of a user journey are much broader than the final one.
Bring Team Members Together
A software user journey map helps refine corporate communication by bringing teams together to solve a common problem. Having a universal goal and backing it up with additional research and data makes it easier for a company to make profitable decisions.
Gather Data and Make Changes
Once you have successfully created the software user journey map, it is essential to consistently gather user data to understand how the consumer acts through the mobile app. Use digital information gathering techniques to generate recurring reports. Doing so will help you identify potential gaps in the customer journey and monitor the way in which your consumers use the mobile app.
A software user journey map plays a critical role in answering questions regarding application flow and functionality. As the development team evolves, the need to understand changing customer personas (also known as buyer personas) to create more functional software solutions increases. This is where the software user journey map comes in. It helps you create an efficient pathway, ensuring that your consumers attain their goals without any hindrance.
YOU MAY ALSO LIKE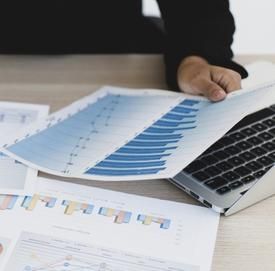 September 29, 2022 - Jon A.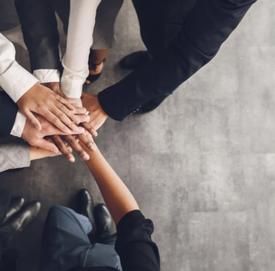 October 10, 2022 - Jon A.