4 Things That Will Lead to Success with Entrision
Are you planning to hire a custom software development company to bring your ideas to life? In this blog, we will discuss the five things you need to keep in mind when hiring a software development company, like Entrision.
Communicate Your Goals Clearly
When it comes to hiring a software development company, effective and efficient communication is the key to success. To do this, you must ensure that the project requirements are clearly defined and communicated before the design development stage. Furthermore, your communication style should be in line with the prospective software development company, ensuring a seamless development process.
There are two ways to know how we communicate. The first one is by talking to our past clients and learning about their experiences. The second one is that you give the company a small project that adds value to your final software development project and observes how well we communicate with our clients.
Give Honest Feedback Respectfully
Providing regular constructive, yet honest, feedback to the custom software development company is essential. Without feedback, the developers and software engineers at Entrision won't know if they are meeting your expectations and if they are successfully meeting your requirements. While positive feedback ensures they feel appreciated and know their strengths, constructive feedback, respectfully given, helps them understand your expectations and shows the right direction.
If Something Changes, Tell Us Immediately
Ideally, once you have submitted your project requirements and the software engineers have started working on it, respect the development process. Instead of changing the scope without informing the developers, make sure that you communicate with them as soon as new requirements come up. For example, you recently submitted a beta version of a gaming app. However, after playing a game you and your team realized that the user experience could be improved if certain changes were made. In this case, it is your responsibility to have a formal meeting and communicate with the project lead to discuss if the changes are even possible.
When doing so, only inform them when the change is expected and not when to implement it. At the end of the day, remember that you will have to trust the developers, if not, it will only put the completion of your project at risk.
Be On Time with Your Deliverables
One of the biggest risks to the success or failure of a project is improperly stated deliverables. Due to a lack of clearly defined intangible and concrete deliverables at the beginning, many software development firms have faced the consequences of unmet objectives and deliverables. Most incorrectly defined deliverables are typically the result of having a hazy knowledge of project and client needs or corporate strategy.
Before moving forward, you should first take the time with your project manager to accurately collect all necessary information and create deadlines for all the deliverables. Doing so keeps both you and us on the same page.
Success Comes with Attention to Detail
When hiring a software development company, like Entrision, you need to remember that software engineers are humans just like you. It is your responsibility to ensure that development teams feel respected and appreciated for the software products that they deliver. From defining requirements to communicating goals and deciding the work breakdown structure and budget, you must be on the same page with the custom software development company to ensure the success of your product.
YOU MAY ALSO LIKE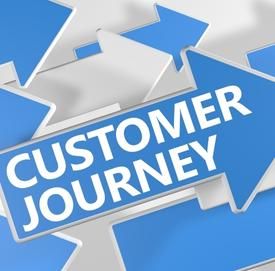 October 3, 2022 - Jon A.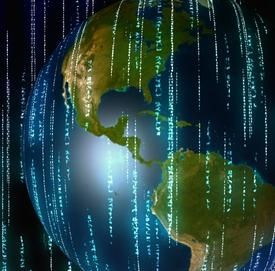 October 11, 2022 - Robert C.