4 Tips to Be a Development Team Lead People Love
With the software world continuing to grow, new technologies are entering the market at a mind-blowing rate. Therefore, companies need to have software development teams that can create a product using the latest tech solutions. However, the quality and efficiency of the product directly depend upon two things: the dev team leader and the team interaction.
Who Is a Development Team Leader?
The role of a software development team lead implies guiding a group of software engineering professionals in the company's direction and performing various managerial tasks to achieve the project goal. Therefore, becoming a successful dev team leader embodies these roles:
Organizer
From assigning day-to-day tasks to each team member to keeping track and record of all employees and project-related documents, a developer team lead is expected to excel when it comes to organizational skills.
Communicator
You can never be a good development team lead if you don't know how to communicate. Leaders should have excellent communication skills so that they can distribute information to the stakeholders and team members. Also, a team leader should be an easy-to-talk-to person so that the members can communicate without the fear of judgment.
Strategist
Regardless of how complicated a project is, a team leader is responsible for determining ways to complete the tasks efficiently.
Supervisor or Manager
A development team leader is expected to manage the tasks of not only the developer team but the design team, testing team, and even the quality assurance team. Therefore, a good leader is someone who can manage all activities and ensure that the team is on the right track.
Mediator
Whether it is a conflict between employees or a miscommunication that has resulted in causing hindrance in the project development process, a dev team lead must-have strong problem-solving skills so that the issue can be resolved without having any negative impact on the team's spirit.
Goal Setter
There is no project/task without a goal. A development team lead is responsible for determining the goals within a project or module. The leader must also ensure that all the team members work collectively towards achieving the ultimate goal.
How to Become a Great Software Development Team Lead
A dev team leader isn't only responsible for writing code or designing but for the coordination of the entire software development team. Whether that requires becoming a coder for the day or a QA tester, a team leader must know how to transition between different roles in accordance with the need of the situation. So, if you are expecting a promotion or are simply looking for ways to become a better leader, here are some professional-life changes that work like a miracle:
Understand Your Dev Team
When leading a team of software engineers, you must remember that everyone has their niche. This means that if employee A is good at designing, that doesn't mean they will prefer coding as well. Therefore, when you lead a team, try your best to understand the dynamics of your team and use the knowledge to assign tasks and set goals.
You Are Not the Holy Grail
One of the most important things you need to remember is that even though you achieved the position of a developer team lead based on your credibility and experience, your employees don't need a reminder every now and then. So, instead of imposing your authority, learn to put your ego aside and focus on making sure that the rest of the team feels connected to the project and aren't just dummies obeying their boss.
Lead a Team by Example
Do you know the secret to becoming a successful team leader? It is to have a team that believes in you and looks up to you. Therefore, a development team lead should focus on building their credibility as someone who can solve problems and support their peers. You can also do this by sharing knowledge, organizing workshops, sharing links that the team might find interesting, and telling them professional practices that can help them achieve their goals.
Create Other Leaders
Lastly, a great team leader who hogs the spotlight but is a person who ensures that their team shines brighter than them. They do this by letting go of piety mistakes and trusting their peers with the tasks assigned. A leader knows the difference between employees who are up for a challenge and those who need time and makes the decision accordingly. So, observe your team members to determine who the next leader is, gain their trust and mentor them into becoming future leaders.
To become a successful development team lead, you must possess strong technical skills and soft skills. It is also equally essential that you have complete knowledge of the agile management system, as only then will you be able to take on full responsibility for creating development strategies for products. Last but not least, a dev team lead should also develop people management skills to make wise decisions while ensuring that the team is motivated and inspired throughout the product development process.
YOU MAY ALSO LIKE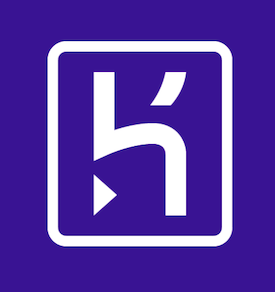 August 26th, 2022 - By Derek H.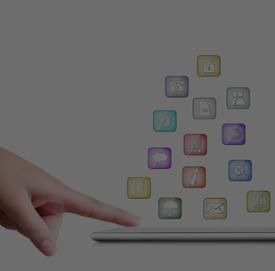 September 6th, 2022 - By Aashima G.