Grow Your Mobile App with Monetization
Since the launch of Android phones in 2008, the mobile application market has exploded faster than anyone could've predicted. With over 83.72% of people owning a smartphone, 2.5 million apps available through Google Play, and 1.8 million apps available in Apple's App Store, app development is currently one of the most lucrative markets in the world.
But what happens after successfully creating a mobile app for your business? You have to sell it, which is where app monetization strategies come in. Mobile app monetization methods help you generate sustainable revenue from an app without charging any money for it. Not only this, but it also helps keep the user experiences relatively intact. Let's discuss the three expert-advised ways to monetize your app.
How to Monetize Your App
App monetization models play a significant role in the success of your app. So, whether you have developed a free app or a paid version, to ensure the mobile application's success, you need to find or develop a monetization method that works for you. Here is a list of some of the best ways to help monetize your app:
In-App Purchases
Have you ever wondered why most mobile games are available for free? Being one of the easiest ways to monetize your app and generate income, in-app purchases are an unobtrusive monetization method that helps you enhance user experience while making money.
Did you know that within two years of its launch, the famous gaming app Pokemon Go made over $2 billion through in-app purchases?
This Is What They Did: Even though users could download the app for free, the game's pay-to-play mode allowed them to purchase premium items using PokeCoins which they could either play and get or buy using real money. So, if an app user were patient enough to unlock the feature, they would try again and wait. Whereas the majority took the shortcut of using real-world money to get the best features, resulting in the developers making more money than ever.
The most important thing to keep in mind when planning to monetize your app through in-app purchases is to make sure to find the right balance between a well-functioning free app and affordable benefits via app purchases. As you want to use this opportunity to enhance user experiences without making it all about money.
Subscription Services
Even if your app is free, you can monetize it by offering subscription services. A subscription model can help you provide a different level of experience to those paying for your product or services.
The most profitable way to make the most of your subscription model is by offering multiple subscription packages. They will ensure that your app is easily discoverable in app stores and that everyone has a package that suits their needs.
App Advertising
When playing a game, have you ever been interrupted by an advertisement? In-app advertising is a monetization model that leverages an application's space to display relevant and user-targeted ads. Because most users do not complete in-app purchases, app advertising helps you monetize your app most efficiently.
In-app advertising is a monetization method mainly used by the gaming industry. However, irrelevant, poor-quality, or intrusive ads can result in creating a negative impact on the user's experience. Therefore, it's essential to find the right balance between running relevant ads without being disruptive. Here are some ad formats that will help you to monetize your app:
Native Ads
Designed to match the mobile app's appearance, native ads are the best ways to produce a product without causing any hindrance to the user experience. For example, Facebook ads appear as user-generated content.
Interstitial Ads
Also known as full-screen ads, interstitial ads can be in video and image format. Even though they ensure 100% user exposure, interstitial ads can be annoying if they appear frequently. Therefore, when incorporating interstitial ads, place them at natural pause points such as between game levels and the menu.
Banner Ads
Running from left to right, banner ads are placed at either the bottom or the top of the screen. They are the most user-friendly form of in-app adverts as they do not interrupt the user. To create maximum impact using banner ads, ensure they have vibrant and catchy graphics and strong Call-To-Actions (CTA).
Whether you are developing a free or paid app, incorporating the right app monetization models can help you create brand awareness, connect with new customers, and generate profitable returns on an application that's free. So, find the monetization method that works for you and use it to monetize your app efficiently.
YOU MAY ALSO LIKE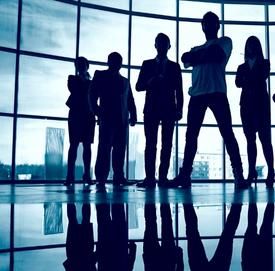 August 29th, 2022 - By Erhan B.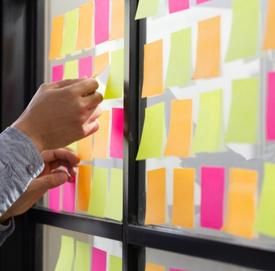 September 12, 2022 - Jon A.