Top Analytics Tools to Review Your Application's Performance
Developing a mobile app is a great achievement, however, the journey doesn't end at launch. It's now time to optimize by consistently monitoring the behavior of your app's users. With over 3 million iOS and Android apps worldwide and 3.8 million smartphone users, the competition is getting fiercer by the minute. To ensure that your app stands out, you need to offer a flawless user experience that can only be possible by tracking the performance of your application using mobile app analytics tools.
What is Application Analytics?
In the app world, mobile app analytics is a common concept that marketers use to measure your app performance and collect valuable user data such as the number of visitors, app downloads, app crashes, retention rate, session lengths, average revenue per user, and conversion rates. Simply put, analyzing your app metrics helps you understand the user journey, fix common issues to improve the overall user experience, and amend the app marketing campaigns accordingly. Three popular types of mobile app analytics tools are as follows:
In-App Analytics
Focusing on user behavior, in-app analytics helps you understand the steps users take as soon as they open your app. For example, where did the users click when they first logged into your app? The data collected provides you with insight into the most valuable and frequent users, which ultimately helps in determining the post-publishing development phase of the application.
App Marketing Analytics
The data collected through app marketing analytics helps in discovering ways you can monetize your app to increase app purchases. For example, did the user find your app through a website, or did they download it through iOS and Android app stores?
App Performance Analytics
Focusing on the mechanical part of your application, this type of analytics helps businesses identify the malfunctions and factors that can cause the app to crash.
Top Tools to Review Your Mobile App Analytics
From determining the key features to the app needs, level of support, cost, and size of SDK, finding the right mobile app analytics tools can be a daunting task. To make the search easier, we have compiled a list of the top three mobile app analytics tools.
Google Analytics
Google Analytics is widely known as being the best, free tool to monitor website metrics. Several years ago Google updated the tool to include analytics for mobile applications, allowing you to track user interactions of your app regardless of the operating system. Compatible with both iOs and Android, this free mobile app analytics tool can help you:
In tracking user engagement
Understanding traffic sources and app user characteristics
Gain insight into the most popular in-app subscriptions through the trends and sales section
Creating customized reports specific to your business needs
Measuring in-app payments and generating revenues
Visualize user navigation paths to make necessary app developments
Understanding user behavior by structuring the data through User Explorer Report
Adobe Analytics
Featuring a suite of mobile app analytics tools, Adobe Analytics helps you collect and analyze real-time data from the entire user journey. The tool uses predictive analytics on the data-driven through campaigns and the time frame user spends on the app to make predictions about the user's behavior in the future. Supporting multiple platforms such as React Native, Android, iOS, Flutter, Unity, and Xamarin, Adobe Analytics can help you with:
Real-time analytics
Audience segmentation and analytics
Acquisition tracking of marketing campaigns
Cohort analysis
Custom reports and histograms
Flow exploration
Localytics
Offering a diversified variety of modern and traditional features, Localytics, a cloud-based mobile app analytics tool and marketing platform, is known for its personalization compatibility. It helps you target an audience based on interests such as lifestyle, business, retail, and travel. Localytics also helps solve critical problems like bounce rates, low retention, and poor conversion. Some key features of the app are as follows:
A/B Testing
Funnel tracking and reporting
Custom dashboards
Audience segmentation
Uninstall tracking
Attribute tracking
Push messaging
Targeting in-app messaging
So, whether you are planning an app launch or just beginning your app marketing journey, the right mobile app analytics tools use app metrics such as app purchases, bounce rate, churn rate, retention rate, and the number of time users spend on the app to help analyze its performance, understand user behavior, and determine ways that you can use to optimize your app.
With several mobile app analytics tools available for you to choose from, the three discussed in this blog will provide detailed information about your users and unique data points highlighting user behavior patterns. Use these analytics tools to make your mobile app stand out to your target audience.
YOU MAY ALSO LIKE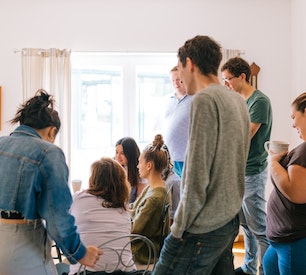 August 19th, 2022 - By Robert Cotey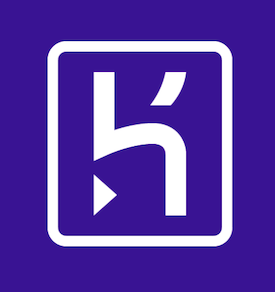 August 26th, 2022 - By Derek Harrington