Mobile App Development Trends for 2022
It's that time of year again where we all look to the future and start theorizing about what will happen in the tech industry. While it's clear a trip to space isn't in the cards for Mark Cuban, some next steps for technology trends aren't as clear-cut.
We've pulled together our list of possible trends in mobile app development from our conversations with customers, listening to the experts, and our industry conversations around the Entrision break room. We are interested to know your thoughts on our list, too.
Blockchain Technology
When mobile apps are developed using blockchain technology, data protection, and security is often a chief consideration. Digital transactions through the blockchain are encrypted and time-stamped, making it almost impossible for one person to manipulate the data. Because of this, and the continued importance of data privacy by global consumers, blockchain technology is going to increasingly become a part of mobile app development.
Low Code App Development
Low-code development tools are becoming more popular. In 2020, Gartner predicted that 65% of mobile applications will be built on low-code development tools by the year 2024. They allow non-developers the ability to build mobile applications through drag-and-drop tools and interface builders that are extremely user-friendly and intuitive. This changes the game for companies with small development teams.
These platforms also allow developers to build more complex applications at a faster pace and validate new products with minimal investment. They can increase the speed of an organization's app development and help to unify the business and development teams through the process. While low-code app development is still going to require developers on the team, it will change how a developer thinks about building an application. We're keeping a close eye on this trend.
Apps for Wearables
The most well-known wearables are Fitbit, Garmin, and, of course, the Apple Watch. It's easy to see the rise of these wearable devices and, thus, the need for mobile applications that can translate the data. But wearables are becoming more and more discrete and integrated into non-traditional applications. For instance, the Oura Ring tracks your personal health data but has no interface on the actual device. Weightloss program Noom is a website and mobile application that can use data from your wearable to give you a clearer picture of your health status, but Noom doesn't have a wearable itself.
Wearables are moving out of the health and fitness industry as well, as we know VR technology is on the rise. And companies are innovating customer support through wearable technology like Vunix, which allows a support person to actually see what the user is seeing and help troubleshoot or train the user remotely.
Foldable Devices
It's still unclear to us if foldable mobile devices are a trend or a fad. Let's be honest, the T-Mobile Sidekick didn't last too long and that was the most unique phone in the early 2000s. Big brands are integrating this type of device into their product lines: Samsung with the Fold and Flip series and Microsoft released a foldable Surface. But what does a foldable device mean for the development and QA process? We anticipate that if foldable devices start really gaining popularity, Android and Microsoft applications will need to strongly consider how to use the fold when building out the UX/UI of an application.
Beacon Technology
Beacon technology allows brands to integrate in-store shopping with a mobile app experience. Target is already using beacons for customers who have downloaded their app and also shop in-store. They prioritize coupons on your app based on the areas of the store you frequent. They can give you directions in the store to find the item you've searched for in the app. They send push notifications to your phone for discounts based on where you are standing.
We're anticipating 2022 will bring more of this from dual experience stores, malls, and maybe even amusement parks. For instance, why isn't Disney using push notifications to alert patrons that a ride near them is under a 20-minute wait?
Mobile Commerce
Right, this isn't new, but it is changing. As more of Gen Z become marketable to brands, the mobile-centric purchaser is changing the way retailers need to think about commerce. It's not just a responsive website that allows consumers to purchase easily; it's a mobile experience that allows consumers to critically research, compare, and shop.
In the coming years, we'll continue to see a lot of innovation in mobile commerce. More brands will have a completely unique in-app buying experience. More small businesses will have streamlined paying methods, like CashApp, Apple Pay, or Amazon Pay integrated into their purchase process. We anticipate that more companies will be testing and mastering the art of a comparison model on a very small screen.
VR for Mobile Commerce
In the simplest form, Amazon and Overstock have already stepped into virtual reality for mobile commerce with technology that lets you see your home decor in the room before you purchase it. Cosmetic companies are creating applications to let you "try on" lipstick, foundation, and false eyelashes prior to purchasing. As fewer people enter into physical storefronts, more brands will be creating virtual experiences that allow customers to experience products before purchasing.
Facebook's name change to Meta and the launch of the Metaverse is the first step into widespread virtual reality for mobile commerce. Companies around the world should be considering what the Metaverse means for the future of commerce.
YOU MAY ALSO LIKE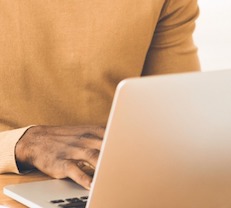 Aug 28, 2021 - By Jerry E.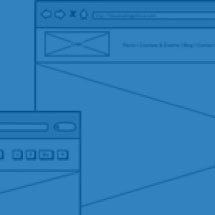 June 12, 2019 - By Dave S.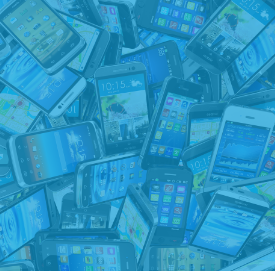 Sept 1, 2021 - By Jerry E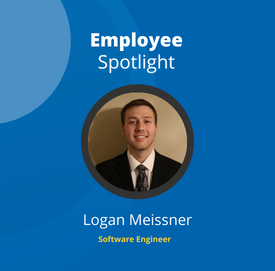 Jan 5, 2022 - By Derek H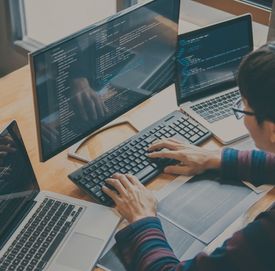 Jan 19, 2022 - By Robert C.