What Software Investments Come After Your App Launches?
Imagine after months or even years of development, you have finally launched the perfect mobile application. While you plan to sit back, relax and watch it rise to the top, someone wakes you up that it was only a dream. With over 1.5 million apps on both Android and Apple app stores competing with you, the real work actually begins after launching an app.
What Is Application Maintenance and Support?
Even though application maintenance and support might sound similar, they are two entirely different services. While application maintenance refers to taking care of a product after launch, modifying, updating, re-assessing the application, checking for bugs, and fixing them to improve the overall user experience. Application support is more focused on fixing bugs efficiently. Such that as soon as the team of developers gets a bug report, they react very quickly to fix the error before it causes any further damage.
It is virtually impossible to prevent glitches; the development support team works dedicatedly to minimize the consequences of errors in the future. On the other hand, application maintenance is a more comprehensive process after launching an app, as the developers utilize their time to research, incorporate UX improvements and find ways to stay ahead of the competition.
In all cases, to ensure post-launching success, finding a balance between application maintenance and support is essential. So, here are some crucial pointers that you should keep in mind when planning application maintenance and support after launch:
Perfection: Ensuring that all the application maintenance tasks needed to accomplish long-term goals are completed.
Prevention: Monitoring bugs, fixing them, and taking preventive measures to make sure that no glitches or bugs appear in the future.
Adaption: Making necessary updates to the application ensuring that it keeps up with the current trends.
Correction: This includes working with the aim to fix defects and troubleshoot all issues found at the user end or through bug reports.
Who Should Maintain My Application?
According to a Multinational Professional Services Conglomerate report, after launching an app, 60% of outsourcers prefer hiring application maintenance and support services as opposed to inhouse teams. In either case, here is why application maintenance is essential for the success of your mobile application:
1. Ensures Proper App-Functioning
Application maintenance and support allow you to monitor your application at all times and check if any alerts for glitches, bugs, disturbances, or errors appear. For example, if your application is a success, you will earn money daily. This means that even a minor app malfunction can result in you losing consumers and transactions significantly. An application support team keeps a check on your application and provides efficient code solutions as soon as a bug is reported.
2. Increases App Safety
Keeping your app updated doesn't only make it more efficient, but it makes it more stable and robust against any possible cyber-attacks. Application maintenance and support ensure that the users' data is safe and secure at all times, allowing the system to sustain larger workloads while maintaining the same level of performance.
3. Implementing Innovations
Developing and launching an app is only the first step. After this, you'll need to stay updated on current technology news and relevant trends and will need to adjust your strategy and add new features accordingly. The primary purpose of your application maintenance plan should be to provide value to users by incorporating their feedback or fixing their problems. We are sure you want to grow your company and make more money. That is exactly why your application will need to evolve in some way, and you will require an application maintenance service to make it possible.
4. Higher User Satisfaction Guaranteed
Customer satisfaction plays an integral part in ensuring the success of your app after launch. Therefore, having a user-friendly interface and a glitch-less user experience is essential. However, no matter how well designed your application is, it doesn't guarantee the satisfaction of all kinds of users. So, in case your application isn't user-friendly or defective, there is a high chance that people will stop using it. Hence, having an application maintenance and support team makes sure that the quality of your application is also up-to-date and that it continues to deliver value.
5. Increases Productivity
With the technology evolving every day, it is of utmost importance to be prepared and have the latest version in hand at all times. This means that if you are releasing the beta version 1.4.5.0, you should already have version 1.4.5.1. Moreover, because every framework and programming language is updated every day, it is the responsibility of the application maintenance and support department to ensure that your app keeps up with these updates and is compatible with the latest versions of all operating systems.
When Does My Application Need to Be Updated?
It completely depends upon the need and nature of your application. While some companies follow a strict 15-day update rule, some developers only launch an update when a problem arises or when they are introducing a new feature. Therefore, sit with your application maintenance and support team and find a schedule that works for you.
From coding to designing to debugging, application maintenance and support aim to ensure a digital product's efficiency, security, improvement, and stability after launch. It is what ultimately makes your product successful in the market.
YOU MAY ALSO LIKE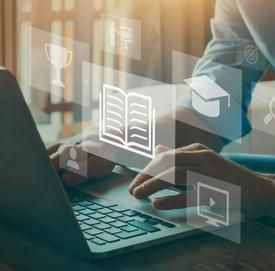 October 25, 2022 - Derek H.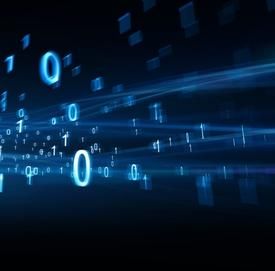 November 1, 2022 - Robert C.