Internet of Things (IoT) Trends 2023
The term "Internet of Things" (IoT) was coined in 1999 by Kevin Ashton, an employee of Proctor & Gamble, who proposed using a small chip to track products through the supply chain. Considering the state of the industry today, it seems crazy to think that IoT was first conceptualized nearly 25 years ago.
From connected refrigerators that can add to your Alexa shopping list to cars that remind you they need an oil change, IoT has crept into nearly every aspect of the day to day life. Yet in 2023 (and the years to come), I anticipate IoT will become a larger, more integrated part of our lives.
Internet of Things (IoT) Trends Impacting Software Development in 2023
Software will be at the forefront of the expansion of connected devices. Whether working to make devices more secure, enhancing healthcare options, or creating smart factories, software developers will need to understand how the landscape is changing and how to move forward with it.
I have highlighted three areas that software developers and software companies need to stay aware of in the coming year when speaking with potential clients and developing applications.
Security and Regulation
When a device is connected to the internet, there will be data that is passed between the device and an application that sorts, displays, and maintains a history of the collected data. As IoT devices become more complex and integrated into our daily lives, that data will become increasingly personal and important to protect. Thus, the security and scrutiny of data collection and storage will increase.
Both the US and the EU are pushing for more regulation of connected devices. The US National Institute of Standards and Technology (NIST) is recommending that IoT manufacturers add cybersecurity labels to their products before the end of 2023. And the EU is proposing legislation that will help protect connected device users from security vulnerabilities by forcing them to be addressed by software developers.
What does this mean for engineers? There must be a plan in action for protecting the data that is collected and passed from internet-connected devices. Understand the current and upcoming regulations in your users' countries before enacting a plan that may have to be readdressed down the road. Nobody wants to be the company that made the news this week for a breach. Protect the data.
Healthcare
Just like in wearable technology, the healthcare industry is driving IoT technology forward. While blood sugar and heart monitoring devices continue to become more adaptive and lightweight, the internet is adding benefits to other devices in the industry as well.
For instance, patients with COPD or chronic asthma can now monitor the frequency of their inhaler use with a smart inhaler that tracks each use. Now the patient and the physician can get an accurate understanding of how often a patient needs the inhaler, increasing the success of patient care.
Business & Manufacturing
Connected devices going to totally transform the service and manufacturing processes over the next several years, and we should see a boom in 2023. With the supply chain volatility after the pandemic in 2020, manufacturers are straining to find a way to keep their products flowing out the door.
We'll see more artificial intelligence (AI) and industrial IoT available that will track the real-time speed to delivery, product positioning in the manufacturing process, and identifying hangups through a product development process.
These new technology advancements will effectively help manufacturers and businesses drop lead times, eliminate risks that lead to delays, and manage consumer expectations.
Staying Ahead of the Trends
Each year technology evolves and integrates with our everyday needs; 2023 will be no expectation for the internet of things. The best thing software engineers can do is stay ahead of the trends and up-to-date with their coding education. Software for connected devices is cutting-edge technology that has the power to digitally transform every industry.
YOU MAY ALSO LIKE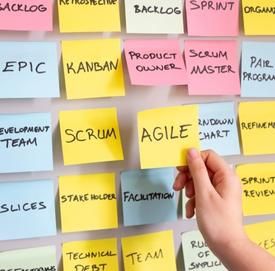 December 22, 2022 - Jon A.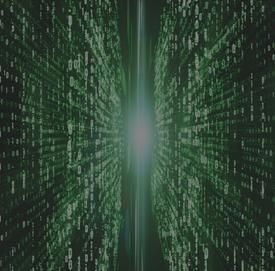 January 10, 2023 - Jon A.