Trends in Wearable Devices in 2023
When Apple launched the iWatch in 2015, it catapulted the wearable device market into the tech industry. Before then, wearable technology was exclusive to the fitness industry and dominated by Fitbit, which simply tracked your steps with their devices. In 2022, wearable technology is a part of several industries outside of fitness, including healthcare, gaming, and data security.
A recent study from Precedence Research showed that wearable technology is going to grow and grow rapidly over the next eight years. They are predicting that the market hits nearly $395 billion globally by 2030. But how are wearable devices going to go from tracking steps to being one of the largest industries in the world? We'll get there, but first, let's slow down and explain what we mean by wearable technology and devices.
What are wearable devices?
Wearable technology is a piece of hardware, powered by custom software, that is worn by an end user. It may seem self-explanatory, but we are looking at a very specific type of technology in this article. We will be reviewing wearable devices that are also changing the future of software development and developers.
Wearable Technology and Software Development
All wearable technology connects to a piece of software on a desktop or on a mobile device. That is how the end user interacts with the devices, obtains personal data, and even updates the internal software. Some of this technology has been around for a long time - for instance; Apple Watch apps are familiar to the market.
Some, however, are going to change how software developers need to think about user interactions, data collection, and device use. User interactions are not simply moving from a phone to a watch and back anymore. They are transitioning from a wearable device to a mobile application to a desktop pretty seamlessly. How does this impact the consumer experience and how does it translate to other industries?
3 Wearable Devices Trends To Look Out For in 2023
IoT & Wearable Technologies
The Internet of Things (IoT) has been growing as an industry segment for several years. In recent years, however, it's starting to cross with wearable tech more and more. Companies are transforming their products to bring users more data and life experiences.
Glasses
It's no secret that tech companies are jumping on the AR and VR glasses trend. After Meta's Oculus became popular, other companies started experimenting with turning phones or gaming consoles into AR devices.
But did you know that Rayban also has a glasses product, but it's not AR - it's a telecommunication device? Much like your smartphone, the Rayban Smart Glasses comes equipped with a camera, touch control, audio, connectivity to your phone, and a charging case.
This may seem like a crazy idea considering most people don't wear sunglasses most of the day. But think about the people who spend most of their day outside or driving a car or on the beach. Full-time Uber drivers, public transit workers, and lifeguards may find this product extremely useful. It's our prediction more companies will take on this type of technology, making their non-prescription (or prescription?) eyewear indispensable to their user.
Location Devices
In 2021, Apple released its AirTag, which allows people to clip a small device to, well, anything and know where it is at any given moment. This is a wearable device. Sure, most adults are getting them for their luggage in the age of "Where in the world is my bag?". But other, savvy adults are actually attaching them to their children and their children's bags. You can purchase aftermarket keychain holders for your AirTags, so you just need to clip and go.
Apple wasn't the first to do this, however. Tile has been selling location tags for your items since 2013. Originally designed to locate your lost car keys, Tile has expanded its product offering to long-range products so you can track your lost baggage, wallets, and purse.
Uniquely, Tile offers a QR code product that allows anyone to alert you that they found your lost item. Purchase the QR code sticker from Tile and whoever finds the item will scan the code and alert your Tile account to its location.
With the rise in hybrid work and the lifestyle of two desks doing the same job, we predict that location devices will play a larger role in everyday routines.
Clothing
There seems to be two types of smart clothing on the market today: articles that will take our fitness to the next level and articles that will make life a little bit more unnecessarily easy.
As always, the fitness industry is dominating wearable technology, even with clothes. For instance, you can find fitness socks and yoga pants that will talk to a synced app, graphing your vitals data during a workout.
If you're interested in a little more convenience with your fashion, Levi's has the jacket for you. It will sense that your phone is in your pocket and automatically sync, allowing the wearer to answer calls, manage music, and talk to Google Assistant without actually holding your phone.
Wearable Devices Impacting Healthcare
The healthcare industry trends in wearable technology are increasing in popularity and functionality each year. As devices become more wearable, healthcare professionals and patients will have more direct access to life-saving data.
Of course, most of us know that the latest version of the Apple Watch has been FDA approved to monitor heart activity through ECG. You may not know that this information can then be sent to a doctor, so they can have real data without someone having to wear a heart monitor.
Speaking of heart monitors: professional monitoring devices are getting smaller and easier for patients to wear while maintaining a normal life. This allows doctors to evaluate patients in real-life settings, reducing assumptions based on patient feedback. That's a game-changer.
Wearable devices are expanding throughout the healthcare industry from cardiovascular to diabetic monitors. Devices are getting smaller and easier for people to maintain their lifestyles, yet allowing physicians to monitor and give proper care.
Increased Focus on Data Security
Wearable technology is successful because of the data transfers between a device and a software application, but that opens up data insecurities. While some of this information may seem superfluous and unimportant to protect, end users want to know that ALL their data is protected, not just sensitive healthcare information. Because of this, we are seeing a insurgence of data security innovations and prioritization within the wearable technology industry
Companies are allowing the end user to decide what data is shared between the device and the app, as well as the application provider (such as Apple, Microsoft, or Android/Google). Tech powerhouses, like Apple and Google, are slowly keeping end-user data more and more private. Last year, Apple released an Opt-In program, forcing the end user to choose whether their data could be shared with other companies (this mainly the data sets of Google and Facebook).
So, how are companies producing wearable tech helping to protect end-user data? Authentication - The software and device sync through initial setup with an authentication code or PIN. Encryption - Encrypting data as it transfers from one device to another helps to keep data protected if it gets into the hands of hackers. Firmware updates - Keeping the firmware up to date on the wearable device can help to keep hackers out.
Are Wearable Devices Here to Stay?
The answer is unquestionable yes. As humans become more accustomed to having information in the palm of their hands that was otherwise unavailable to them without professionals to assist, we'll see more innovation and dependence on wearable technology.
YOU MAY ALSO LIKE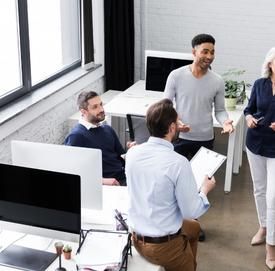 November 15, 2022 - Dave S.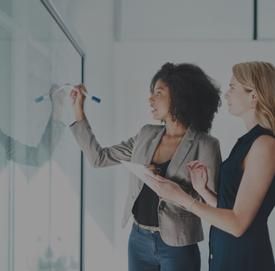 December 7, 2022 - Jon A.