Brand Consistency Across All Software Applications
As your company grows, you're likely adding more custom software applications to your suite of products. Add a mobile application or complementary web application to your business profile that shows your customers, employees, and investors that you understand the market and are willing to do what it takes to maintain your position in it.
Typically, a brand's goal in adding a new application is to grow, allowing all its users a platform that they feel most comfortable using. That being said, you don't want to lose the identity of your brand in the process. So what should you do to ensure as your brand grows, you don't inadvertently alienate your customers? You need to keep your brand consistent.
4 Reminders to Keep Your Brand Consistent on All Applications
Keep your brand guidelines top of mind.
Your brand guidelines will anchor your new application, regardless of the platform, to the heart of your brand. Your seasoned user will want to know that they are being transitioned to a new application that is still maintained by the brand they trust.
If you try to revitalize your brand or renew the brand guidelines with this one new project, you run the risk of confusing your trusted customers. It's common for companies to launch new applications simultaneously as a rebrand, but that rebrand needs to be consistent with the original applications.
Stay true to your brand.
Your long-standing customers understand who your company is and why they use your services or goods. Don't try and change the core of who you are with the launch of a new application. If you are launching a new mobile application to stay relevant with your younger customers, don't change your brand voice to be more "hip" at the same time. Launch your application with one thing in mind: the goal of growing who you are, not who you think your customers want you to be.
Whatever your brand is, pull that through to the new application. You don't want your customers to feel that the brand has been lessened or changed from what they committed to in the first place. Often integrating a new application can be hard for customers; change is hard. You want to make this transition as seamless as possible.
Be just as useful, if not more.
Hopefully, you're building this new application to make your customers' lives easier, not harder. That means, your application needs to be as useful as the original application, if not more. Each application should be strategized to bring the most benefit possible to your customers.
Users understand only some applications can have all the same features. For instance, a web application for a bank most likely is going to have something other than mobile check deposit features, but the mobile application will. That being said, you want to cross-promote these applications, explaining the benefits of using one app over the other and extending your customers' reliance on and satisfaction with your brand tools.
Maintain each application.
Now, that you have more than one application, make sure you are maintaining and loving each application equally. The brand updates should go to all applications. Any feature that is available on more than one application should be updated across platforms. This will continue to keep your brand consistent and your customers' engaging with your brand seamlessly.
YOU MAY ALSO LIKE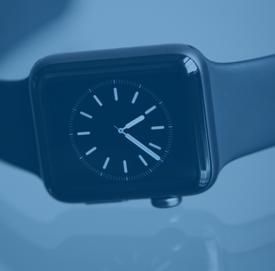 November 22, 2022 - Derek H.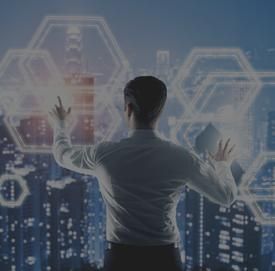 December 15, 2022 - Dylan C.