5 Edtech Trends in 2023 for Software Developers
Entrision has been active in developing software for e-learning and educational organizations for years now. While online learning was an essential part of several industries and higher education for almost a decade, the 2020 pandemic skyrocketed the need for virtual learning platforms. Whether it be LTI (Learning Tools Interoperability) tools, system integrations, or standalone systems - millions of users have utilized education & training tools that we've built over the years.
We're keeping a close eye on the movements and trends of Ed Tech so that we can advise our clients and produce software that competes in today's marketplace. Here is what we are seeing:
1. More Investment in Ed Tech
While we traditionally think of educational technology as platforms for schools and educational institutions to teach virtually, it's so much more than that. Across industries, we are going to see a significant increase in investment in educational technology for non-educational companies and educational companies and institutions alike.
As the world instantly transitioned from commuters to work from homers in 2020, the shift back is slow. The at-home working and at-home learning desire is never going to return to where it was in 2019. Therefore, higher education, private learning companies, and business brands will need to find ways to reach people nationwide. To do that, they need to invest in software.
2. Immersive Learning
Oh yes, virtual learning will start to become virtual reality learning this year. While we see the Metaverse growing slower than most tech experts postulated, it will continue to grow. We'll see more higher education institutions have seminars and classes in a virtual environment where attendees can connect as if they are all together - yet they are in the cloud.
While I think this will only start to grow this year, we should really keep a close eye on this in the next 5-10 years. The metaverse and virtual reality opportunities will truly transform learning through the cloud.
3. Homeschool Technology
From the beginning of time, children have been homeschooled. Technology makes it easier for more parents, who would have never considered it before, to make this a reality. Companies exist today that connect teachers to children from their kitchen tables.
From elementary school to high school, there are children that have a top-tier education from licensed educators but never stepped foot into a school building. They meet virtually to have classes and conduct all of the testing and homework through digital platforms.
For traditional homeschool families (those who are guided through a curriculum by a parent), there are more and more options for technology-based learning tools. Like math games and reading programs. These same tools are also used by public school teachers across the United States.
4. Online Testing Platforms and Processes
Whether you are homeschooled or learning at private or public schools, testing is slowly shifting from number 2 pencils and bubble filling to online testing and results delivery. Now, children as young as third grade are being introduced to standardized testing through their school-borrowed laptops.
State education departments are creating this software to make standardized tests easier to distribute and grade. This will continue to grow across the country as more and more school districts become digitized.
5. eLearning for Adults and Career Growth
Again, with the 2020 pandemic, the desire to learn from the comfort of our own couch grew across the globe - not just our nation. People's lives flipped on a dime and they were ready for change that they could control. So they learned - a lot. Several e-learning brands skyrocketed during the pandemic and are still a prominent part of the industry. Adults reinvest in themselves without spending thousands and thousands of dollars to go back to school.
Why is Entrision Excited about these Edtech Trends?
Companies are forging paths in ed tech that are likely to bring the world more flexibility and knowledge - simultaneously. The software will need to become more accessible to people with mobile devices, TVs, and desktops, all on devices that may have rare access to the cloud. It's an exciting time to take a trend in education and create software to meet learners where they are - whether they are k-12 students or adults.
YOU MAY ALSO LIKE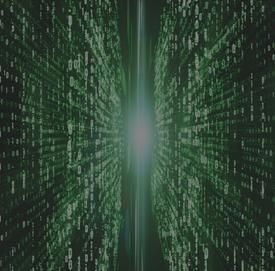 January 10, 2023 - Jon A.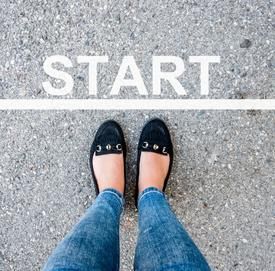 January 24, 2023 - Erhan B.